Convenient online payment system
Capitalist allows you to make mass payments and receive money without opening accounts in payment systems.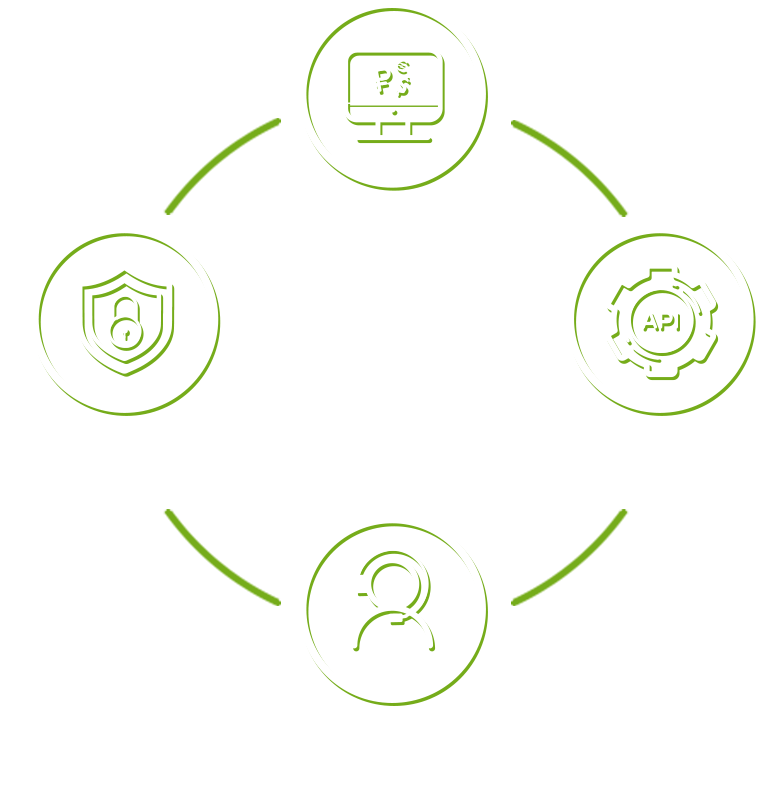 API automation
Payments
maximum protection
Attractive
service rates
Professional
customer service
Having a single Capitalist account allows you to make payments to e-wallets, bank accounts and credit cards. You no longer need to open separate accounts in payment systems, as well as to monitor the balance on each of them, the Capitalist will do it for you.
Free transfers within the system allows you to instantly make settlements with friends, partners or customers.
Multi-currency wallet allows you to work with several fiducial accounts at once, and the conversion within the system allows you to make transactions in the currency that is convenient to you.
Convenient and functional user account.
Well-thought-out payment interface. Works on all devices including smartphones.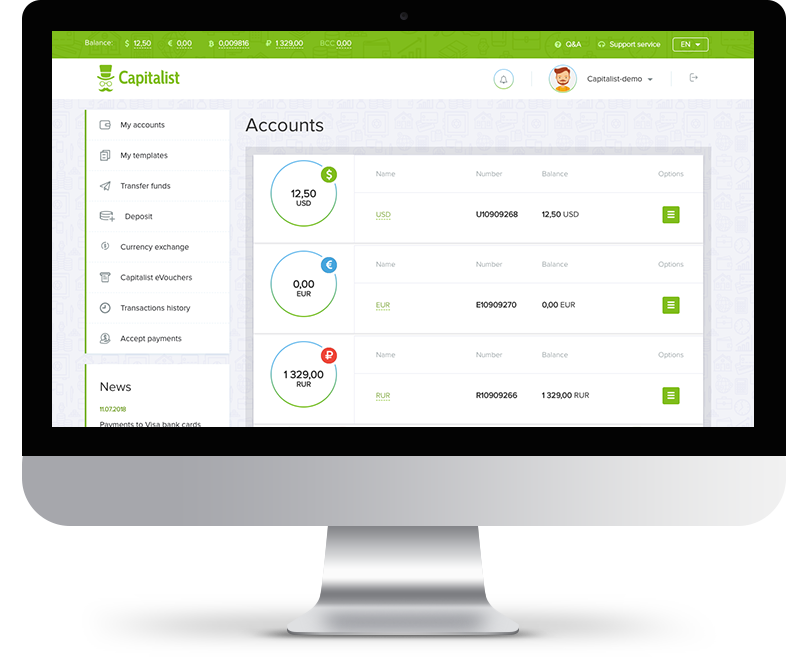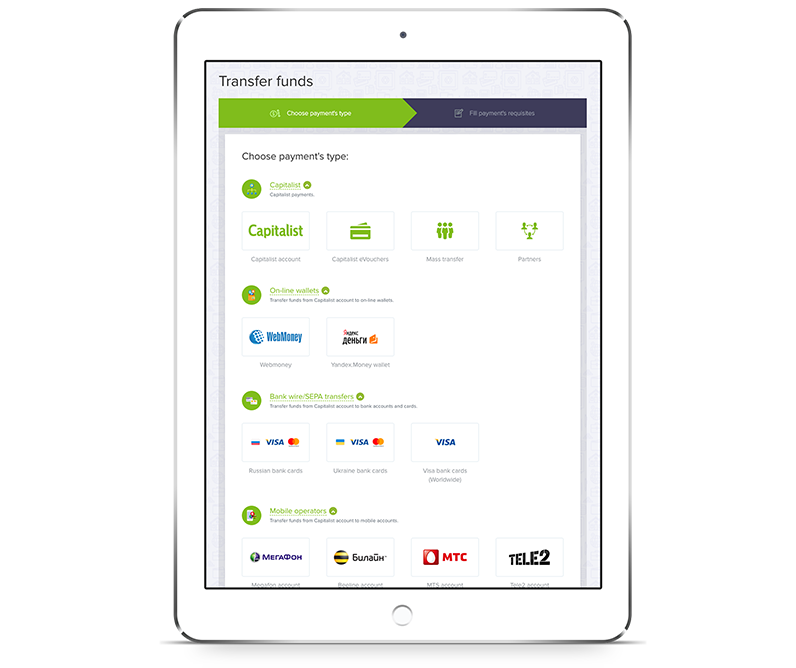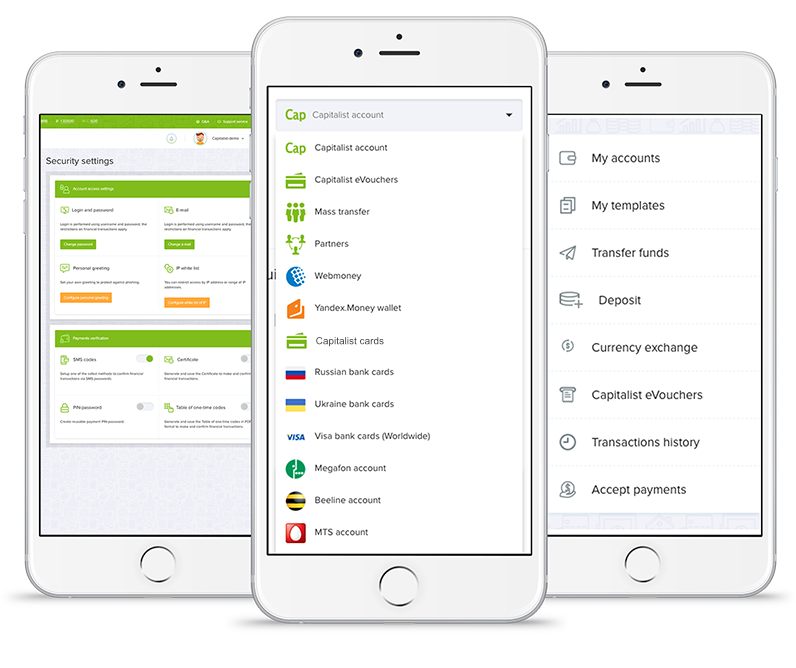 We are recommended
Torazzo Team We have been working with Capitalist for more than one year, excellent service, fast payouts, normal commissions. A reliable company that is constantly developing and growing. Convenient and fast system, support is always ready to help in solving any problems!

We started working with Capitalist in early 2018, and since then there was not a single reason to doubt in their reliability as a payment partner. First of all I want to note flexibility of Capitalist in solving any of client's issues - thanks to the fast work of their support, which clearly shows their individual customer care. Add to that large number of payment methods and convenient mass payments service and we get an ideal payment instrument.

We've been working with Capitalist for several years. The quality of service is outstanding! The service covers all our needs related to finances and payment and customer service team responds fast and quickly solves all work issues. That's why we recommend Capitalist to everyone!

We have been working with Capitalist for a long time, so we can definitely say that this is one of the most customer-oriented platforms. We note such qualities as outstanding support, convenient functionality, favorable rates. Nowdays this is probably the best solution available on the market. We use it ourselves and recommend it to our partners – everyone is very satisfied!

We are very satisfied with the service! Making mass payments is easy and safe. Capitalist has an individual approach to each partner, adequate tariffs. Support always has a finger on the pulse. We ourselves have been using the service for a long time and we see that the Capitalist is also in demand among our partners.

Capitalist is one of the most convenient platforms for making payments to our partners. I like a variety of payment systems, fast-responding customer service and sensitive service rates.

In any business associated with mass payments, a reliable service is required for their implementation. It should be affordable, convenient, functional, cost-effective, have a responsive and professional support. All these qualities we found in the Capitalist.net service.

In Capitalist we found the best solution to our problems. The service fully meets our requirements. We are confident in these guys - responsible, diligent, you can count on them. There are no complaints, issues are being solved, the work is built correctly. A worthy partner, a great solution for business.

Excellent service, we have been working for a long time and I want to say thank you to the guys for the efficiency and quality work. Customers are happy, business is developing.

Before I started working with Capitalist, I had no idea that it could be so convenient to make mass payments to freelancers and web masters. Thanks to Capitalist I was able to significantly reduce the cost and simplify the procedure for mutual settlements with contractors. Individual approach makes working with Capitalist not only profitable, but also pleasant. Thanks a lot!

We have been collaborating with Capitalist for over 3 years. This company proved itself as responsible partner in various situations and always proposed us proper solution based on our needs and tasks. They provide good support to their clients and prompt communication. We were growing together with them and we are happy about our productive and efficient collaboration.

Capitalist.net significantly simplifies making financial operations and saves time. Convenient API, support that is always in touch, transaction safety guarantee and possibility to make mass payments by one click – which is the most important.